"Best price" search portal
The business challenge of this search portal is:
- Boat spare parts are generally very expensive and the prices vary a lot in different shops.
- In many cases the product that is ordered from abroad is cheaper than the same product locally.
- Used spare parts can be as good as new ones.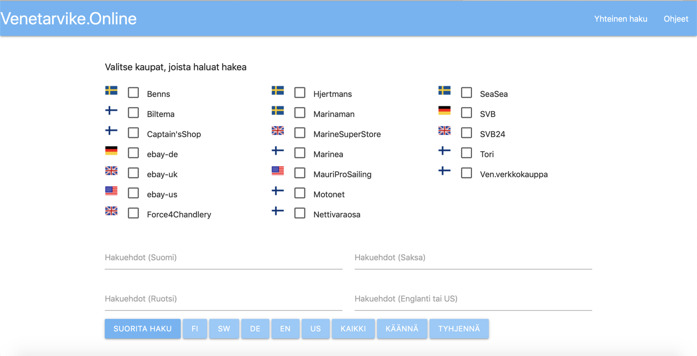 This site collects product and price information as the following:
- It uses the local and international sites.
- It finds both the new and used products.
- Prices are the latest available and sorted by the total price (including the estimate of the possible tax).
The implementation of the site is based on the open source products and the data is free as well. The implementation took a couple of weeks, and the cost included the working hours and the hosting.